Casio Celviano AP710 Digital Piano - Now at Piano Time !
Posted by Ellie Khoo on
Buy Casio AP-710 Now for $2,999!
Today we are proud to introduce one of Casio's most advanced digital piano to date –

The Celviano AP-710

!
This uniquely crafted piano came equipped with the most innovative technology to provide more natural sustain, a more beautiful chord resonance and more sensitivity for expressiveness.
If you want to know the advantages of choosing a digital piano, please simply refer to our previous post for more info.
This piano is perfect for people who want to learn acoustic pianos, preferably having some piano playing experience already but still a good choice for a completely new player. You will not regret choosing to take this high-quality piano home!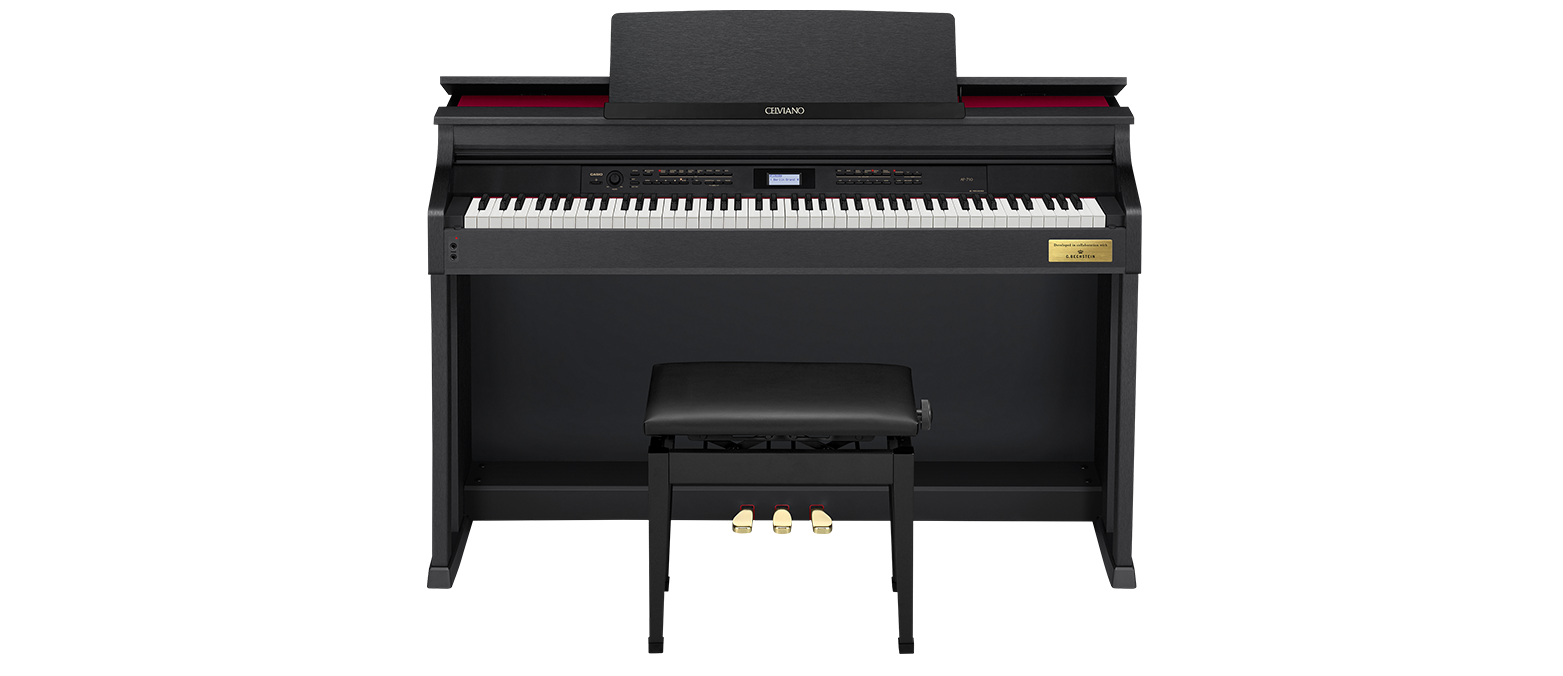 Let's introduce AP710's many unique features!
Three legendary piano sound
The AP710 came with three distinct concert grand piano sound, all expertly researched on and digitalized for this one piano with the help of the AiR Grand Sound technology. The three sound labelled Berlin, Hamburg and Vienna are based upon real pianos played by masters.
The Berlin Grand sound is crafted with the help from famous manufacturer C. Bechstein. Being a result of analysing C. Bechstein's masterful piano D282, the Berlin Grand is a balanced, elegant sound with a clearly defined shape and received the approval of piano masters worldwide.
Keyboard - Hammer action key and touch sensitivity
The keyboard of the AP710 came with many features, not only does it have the sound timing for a grand piano, the simulated ebony and ivory keys offer a smooth and luxurious feel when played.
The previously mentioned AiR Grand technology recreates the string resonance only seen in acoustic grand pianos for all 88 keys. In an acoustic piano, the lengths of the reverberations and expressions vary depending on the speed at which players release their fingers after touching the keys. AP710 simulated these to let you express your music naturally and with more control.
Lid simulator reproducing the sound effects resulting from an open lid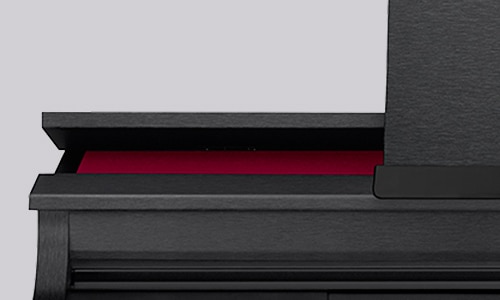 The Lid Simulator reproduces the same acoustic effects for enhanced enjoyment with a digital piano. The piano sound you are seeking as you play is always available for your enjoyment by selecting the degree to which the lid is raised or lowered.
…and many more, you can discover more amazing features of this piano on Casio's website!
Take this amazing piano home today!
 Buy Casio AP-710 Now for $2,999!
---
Share this post
---
---